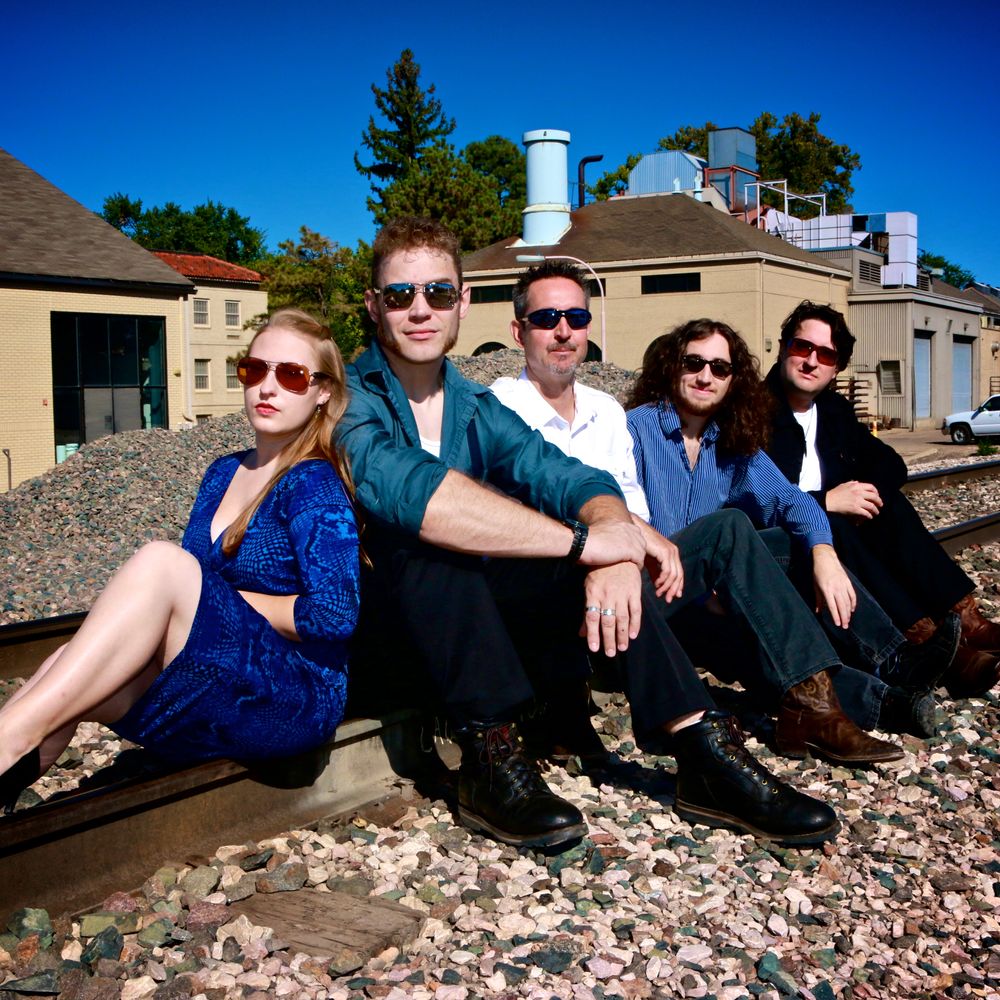 The Band
Rock Infused Roadhouse Blues
Heavy, Aggressive, Rock infused, Roadhouse Rhythm and Blues! Music to dance to, drink to, move to, live by. Deeply influenced by the blues, ThreeShots' 'working man blues' is derived from legends such as B.B. King, Stevie Ray Vaughan, Joe Bonamassa, Eric Clapton, Jimi Hendrix and Buddy Guy. ThreeShots also pulls inspiration from rock icons such as ZZ Top, Led Zeppelin, George Thorogood, Gov't Mule and the Allman Brothers.
They are the culmination of soulful bass, gritty guitar, driving, savage drums, a keyboard that ranges from the depths of despair to the heights of unimaginable joy, and a rail driving blues harp but it doesn't stop there – flood that with life-altering vocals for an unforgettable experience.
"We rock you until you can't rock any more and scream the blues until you cry."
Taking the genre further than were they found it, ThreeShots is a live experience that will leave you tired but wanting more. You just can't get enough when it's this damn good. ThreeShots has shared performances with the likes of Johnny & the Mongrels, Rex Peoples and & XFactr, Max Mackey, The Blues Dogs, 50 Shades of Blue, Mr. Smyth, The Rusty Wright Band along with many more.
Meet The Band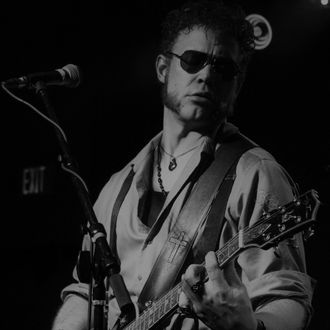 Andy Tatro
Guitar & Vocals
Andrew started out with a busted acoustic guitar and no idea what was in store for him. One day destiny dropped a bootlegged VHS of Stevie Ray Vaughan in his path. It was just what the scrawny; 15 year old needed to kick start a life playing in biker bars, juke joints and back alley lounges. He found guidance under the wings of the Colorado Blues Society in the form of the Robert Wilson Blues Band.
Andrew was destined to set the blues community on fire, and from the ashes he would emerge with his own brand of 'Working Man's Blues.'
The onset of his professional career involved playing alongside the most iconic acts Colorado had to offer: Hazel Miller, Chris Daniels and Chris Stongle (Chris Daniels and the Kings), Jack Hadley, and Tempa Singer (Tempa and the Tatrums), and Dave Dardine to name a few.
The next phase of his life found Andrew honing his skills playing smoky lounges all over northeast Nebraska. While there he spent his time playing solo, back up, and working as a studio musician on projects for local acts like Carla Andlt and Janie Kay. Like the musicians of ol' the road kept calling his name and so he went…
With axe in hand he headed home and delved deep into the Rocky Mountains. Eventually he would surface sporting not only with a beard epic enough to rival that of Jeremiah Johnson's but also at his fingertips a sound which would inject new life to the blues. Next step, he had to find the right people to help him bring this new, innovative, creative take on the old tired genre to fruition. Many came and went, but only a few stood up to the challenge…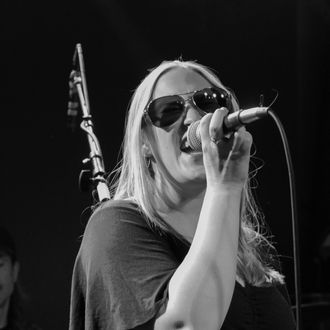 Emma Sloniker
Vocals
It's been said that Emma was singing long before she could talk. There is audiovisual proof of this claim. Not that you'll ever see it…
Thank Emma's parents for the constant stream of music being played in the house as she grew up: whether from her dad on the piano, her mom's singing and guitar, her brother's various musical pursuits, or the barrage of cassette tapes, CDs, records, and radio that always seemed to be on.
Consequently it's not a surprise that her music taste has extreme range, from the jazz and blues she performs regularly to folk, bluegrass, punk rock, even opera. Her most palpable influences include: Dinah Washington, Ella Fitzgerald, Billie Holiday, Joan Jett, and Bonnie Raitt, among countless other folk artists you've never heard of.
There isn't a clear consensus on whether Emma found ThreeShots, or if ThreeShots found her, but a chance meeting with Andy Tatro in 2013 through a mutual friend proved to be quite the catalyst regardless. She frequented ThreeShots shows for almost two years, dancing furiously, and often knowing song lyrics better than the guy that wrote them… One thing is clear- she was an avid fan, turned band member- a very rare evolution that many dream of and few realize. For this reason she is extremely grateful.
When she isn't singing blues with the ThreeShots boys or jazz with her family she's dancing, dabbling in songwriting, and reading history textbooks for fun. Her other talents include being a first rate roadie, getting the audience on the dance floor, and injecting her sassy "shot" into ThreeShots.
Jordan Coulter
Keys, Harp & vOCALS
Jordan is a man of many talents and many musical backgrounds and if Tom and Andy are the heart and soul of the band, Jordan is certainly the brain.
Jordan's musical background began in Elementary school, where his Mom took him and his brother to weekly piano lessons to both inspire a love of music and make use of the wonderful baby-grand piano sitting in his family's living room. Piano quickly made way for the clarinet, and Jordan served in concert bands and marching bands from the sixth grade to his last years of college.
Jordan picked the piano up again in high school, when the discovery of his Mom's old Led Zeppelin albums piqued an interest that would spark a new-found musical obsession: rock and roll. Jordan never felt cool enough to play the guitar, so he fell back on his dusty piano fundamentals and began to teach himself, starting with the basic chord charts found in an old Beatles book. By the end of high school Jordan had played in two rock and roll bands, one of which he founded, and spent his evenings meticulously learning Queen piano parts and toying with the harmonica.
Versatile and not particularly picky, Jordan played around with friends and bands on and off after moving to Fort Collins to study Education at CSU. After dabbling around in a classic rock cover band, a ska band, and an alternative jam band, Jordan joined Three Shots in 2011.
With his often reverence for music theory and his many years of concert bands under his belt, Jordan has a knack for adding depth to the musical construction of a song and an ear for his place in the greater holistic sound of the band. His favorite band pastimes include adding complicated chords to Andy's songs, arguing with himself over which piano sound he wants to use.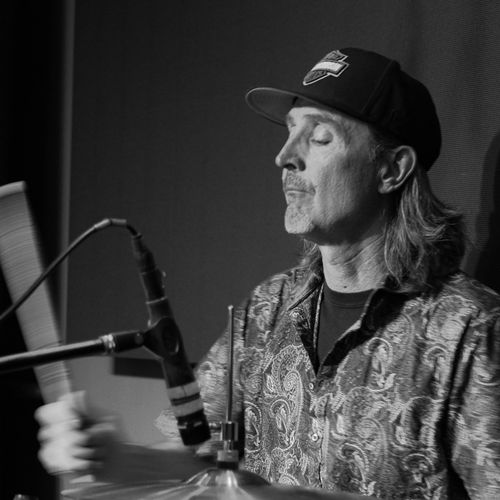 Ian Webb
Drums
Born in San Francisco, Ian began to play drums at the age of 11 because of a Girl named Celeste he was trying to impress. That Girl did not work out, but Ian found he had good feel for Rock n Roll. He played in many High School bands and soon found himself earning a living playing in a country band in Northern California. This was good for a while but the rocker in him would not die. Influenced by Deep Purple, Led Zeppelin, and AC-DC, he joined a progressive rock band with his brother on guitar that sounded like Journey… and then had kids. He has played in orchestras, a marching band, country bands, metal bands, bar bands, and now this band.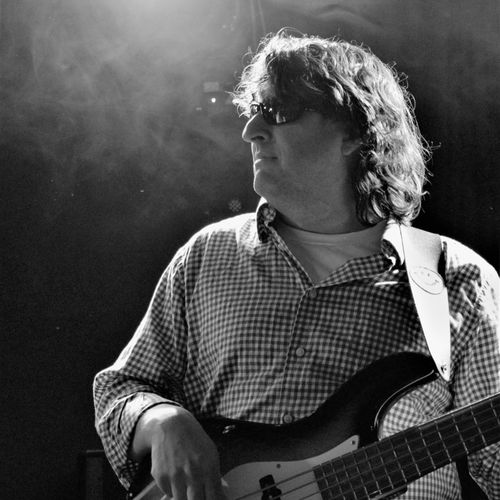 Tom Surace
Bass & Vocals
Originally from Alabama. Tom plays bass. Sometimes he sings.